Hello and welcome to a place where your business can become less stressful and more profitable.
Grow your business with less stress.
Enjoy working on your business more.
Have time to focus on achieving your goals.
Spend your time on whats important.
Bizwize is a professional team of local bookkeepers, experts in MYOB, QuickBooks Online, Reckon and Xero accounting software setup, training and systems. Specialists in taking the pain out of BAS & PAYG lodgements and providing impeccable books for end of year accounting and better decision making.
---
Free Initial Consultation and a Free Quote
---
---
Phone, Email or just complete the online form. We will call you personally, to set up a time to discuss your business situation and requirements.
We offer a Free, no obligations, 30 minute consultation (over the phone or in person) to discuss your requirements & how we can help you meet your goals.
After the consultation we can provide a Free customised quote on the best way to move your business to cloud accounting, with the least disruption and maximum business improvement.
Advise from one of our happy customers.
"I thought I could do it all… keep up with paperwork & accounts but that was not the case!!
So I called in help from Bizwize, with both Michelle & Laura's help with the quarterly BAS & other bookkeeping has been amazing and it has freed up valuable time, enabling me to work on my business rather than in it.
I highly recommend you do the same!
Joanne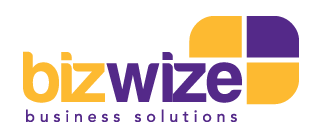 Maximise your business potential with professional Bookkeeping. 
Send us your details and we will set up a time to meet for a Free Coffee, Consultation and Quote. No obligation, we are friendly helpful and local.