Bookkeeping for New Businesses
Business Accounts Setup & Bookkeeping Procedures for New Businesses
Bizwize helps you save Money & Save Time -by setting up your books the right way the first time and training you to utilise the best features of the software for your business.
Bizwize can help you choose the right software for your business.
Bizwize can help you set up small business bookkeeping software.
Bizwize can help you get the most out of your cloud based accounting system.
Bizwize can help you integrate your add-ons with your accounting software.
Bizwize can prepare your books for the accountants.
Bizwize will prepare and lodge your BAS for the ATO
Bizwize will prepare and lodge your PAYG for the ATO
Bizwize provides customised training to get the most out of your accounting package.
Our step by step plan to helps New Businesses set up there accounting processes.
Click on the heading to read the details of how Bizwize can help your new business reach its potential.
What our Clients say!
Michelle has gone above and beyond in helping us with the transition from Retail Manager to Lightspeed and then also from Myob to Xero. Having… had various system crashes with Retail Manager my task was an absolute nightmare, I couldn't have done it without her. Would recommend 110%. Read more "I would recommend Michelle and Team 110%"
Chantal
We have been working with Laura and her team now for some 7 years. We have given the team a few curly tasks whereby the… accounts needed to be fully reconstructed and reconciled.
They were able to do it with ease and get the client back on track.  There has been many times this has occurred and the team are accommodating all the time. Read more "Able to get the client back on track with ease"
Vic Letizia
Five star rating for my friends at Bizwize! Bizwize have been doing my accounts for the past 2 years and I couldn't be happier. My… books are completed professionally and efficiently, and I can't recommend them highly enough. Read more "I can't recommend them highly enough."
Margaret Heaton
A group of knowledgeable friendly ladies, willing to answer and help with all areas of bookkeeping. What these ladies don't know isn't worth knowing.
Lesley Jennings,
Apple Financial Services
Michelle has been incredible from the outset and has done everything she can in order to comply with us as a company and help us… bridge the trust again with an outside company helping us with our bookkeeping needs. We were very hesitant to go to the 'cloud' for our bookkeeping package and Michelle answered all of the questions we had which helped us to understand what it actually meant and how it would work for us in our business. This means with Michelle's skills and patience we were able to improve our efficiency on our debtor reporting and create better monthly reporting reconciliations, which means our production reports are more reliable and accurate. Michelle is always on time, friendly, approachable, no task is too big or small to tackle kind of attitude which is wonderfully refreshing. Read more "Michelle's skills & patience helped to improve our efficiency"
Kellie Renton
INDEPENDENT ASSAY LABORATORIES
Around July last year I visited the office of Bizwize to see how they operated as I needed to get my bookkeeping all done for… the financial year. Laura, explained everything in simple terms to me and laid out all the costs.  Just as I was leaving, Laura queried if my existing bookkeeper had got me onto JobKeeper; the answer to this was NO.  Laura went through what the requirements were and that I would be entitled to it. Bizwize sorted out all the paperwork for JobKeeper (even was able to backdate a little), put me on to Xero and showed me how to use it as well as prepared my financial year end to hand over to my accountant. All of this was done professionally, efficiently and I could not be happier, hence the reason why I am still with them for all of my bookkeeping needs.  If it hadn't been for Laura and Bizwize, I am not sure I would still be in business.  I would highly recommend their business and expertise to anyone. Read more "Highly recommend their business & expertise"
Sharon E. Brown
Michelle and her team are the best bookkeepers ever! Very professional and exceptional attention to detail. Thank you bizwize.
Dr David Plichta
The Reef Dental Centre
Laura at Bizwize came in when we were really struggling after having one bad bookkeeper after another. Laura went over everything that we needed and… then she appointed two women regular hours (three times a week) to best suit our business. Since Bizwize has come onboard I can safely say we are being looked after and nothing is getting swept under the rug. Not only are the accounts side of things up to date but our appointed admin person also helps me with whatever I need. She was quick to learn our specific software system and takes over when I request leave which is extremely helpful and an asset to this company. Bizwize has also implemented new and helpful systems such as remote account access so on the two days a week that they are not here if something is urgently needed this can be done off-site in a timely matter. We are extremely happy with Bizwize and would highly recommend. Read more "Our Bizwize bookkeeper is extremely helpful and an asset to this company."
Samantha
We are very happy with Bizwize.
We moved our accounts from MYOB to Xero and Michelle eased us through the transition.
She gave… us excellent training and support and was always available to help with any issues that arose.
Michelle then helped us to incorporate Deputy into our payroll system with Xero streamlining the processes.
We find Michelle and her team very helpful and would highly recommend their services. Read more "Very helpful and would highly recommend their services"
Natalie Grubisa
The team at Bizwize Business Solutions have played a part in supporting our Perth based clients and have gifted many hours of time and expertise… in helping clients with their bookkeeping needs.  This may have been by running a workshop, one on one face to face mentoring or responding to general queries on the phone around their business and personal finances. The Bizwize staff have a clear understanding of the Many Rivers client base and structure their help in such a way to make the clients feel at ease and at a pace that the learning and information is absorbed. This often takes extra effort, time and patience which Bizwize generously provide. Without supporters such as Bizwize, Many Rivers would not be able to offer professional expertise across a wide range of business disciplines.  We are grateful for Bizwize's ongoing support. (Many Rivers helps people to start and grow their own small business.  There is no cost to getting our support thanks to our generous partners) Read more "Many Rivers Testimonial"
Joy
Michelle is incredibly bubbly and energetic! Makes bookkeeping a breeze!
Angad Singh
Michelle and the team are great bookkeepers and always helpful.
Peter Zuccala
We use Bizwize for all our bookkeeping needs. We have been so happy we have referred others to their services.
Scott Thompson
We have found Sarah to be an exceptional operator. Our systems were a mess when we engaged her and she took on the challenge with… determination and a smile! She has helped us develop systems to make our and her job easier, communicates regularly, clearly and concisely, and follows things up persistently with tact and direction. She has sought to understand our business operations and is, therefore, able to use initiative in making decisions, problem-solving and giving us the best options. Sarah not only has excellent skills in the finances/bookkeeping area but has the people skills to communicate exceptionally well and make her such a pleasure to have on the team professionally and personally. Read more "Pleasure to have on the team professionally and personally"
Blythe Calnan
Joanne
Winton Airconditioning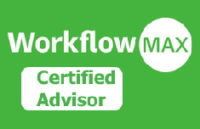 Complimentary Coffee & Chat
Contact us today for a free chat about your bookkeeping requirements